About Incontinence
Incontinence Product Guide for Men
Incontinence Product Guide for Men
How to choose the right incontinence product for men
We offer a number of Depend® incontinence products in different forms designed specifically to fit a man's body just right. They come in Light and Maximum absorbencies, offering you outstanding protection against leaks and odours.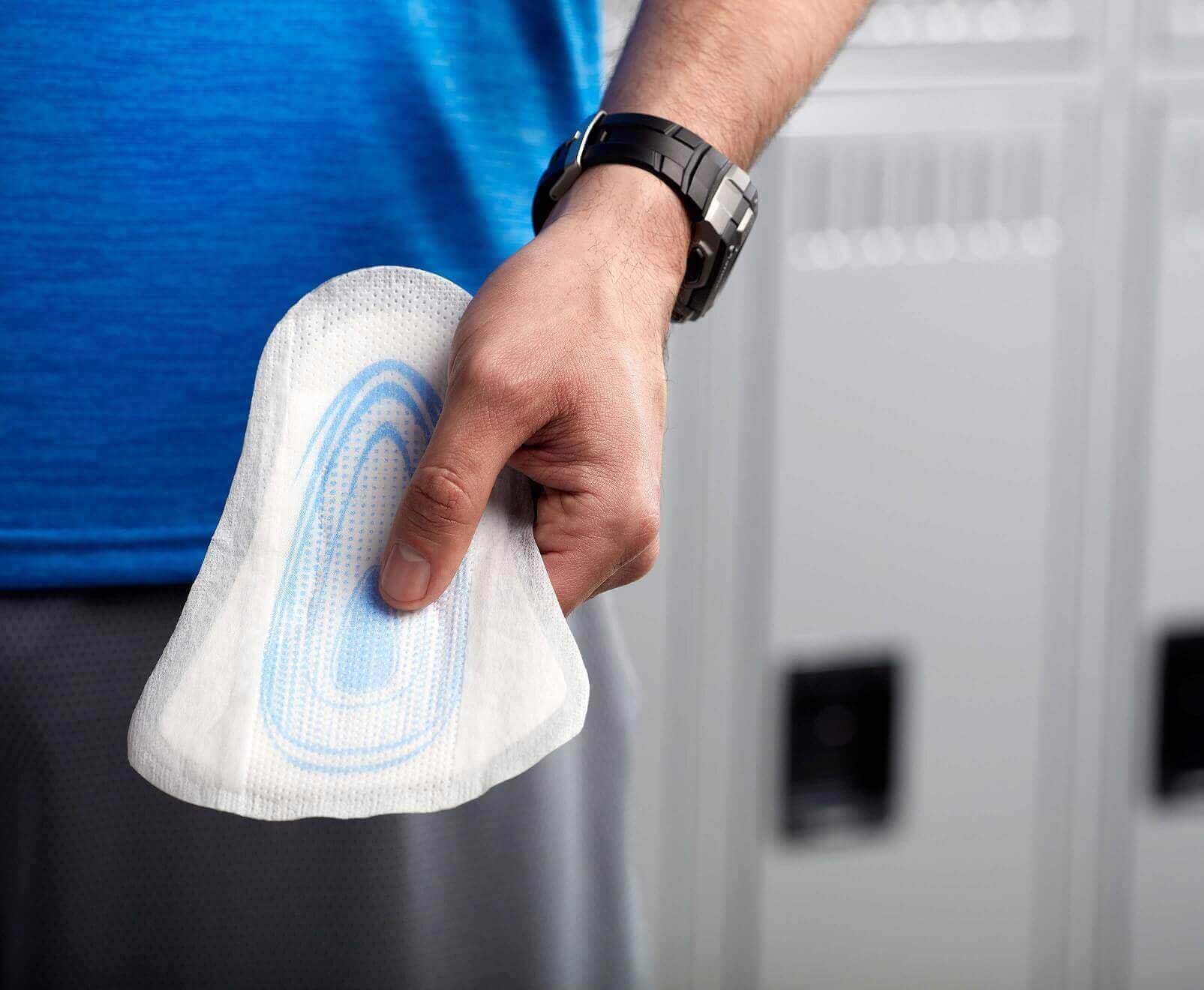 Incontinence Shields
Discreet profile fits in your own briefs or boxer briefs
Strong adhesive keeps Shields in place
Cup-like shape to fit a man's body without extra bulk
Worry-free odour control for maximum confidence
Ultra-thin absorbent for comfortable protection shaped to fit a man's body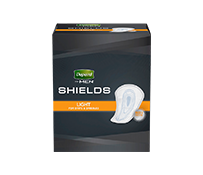 Learn More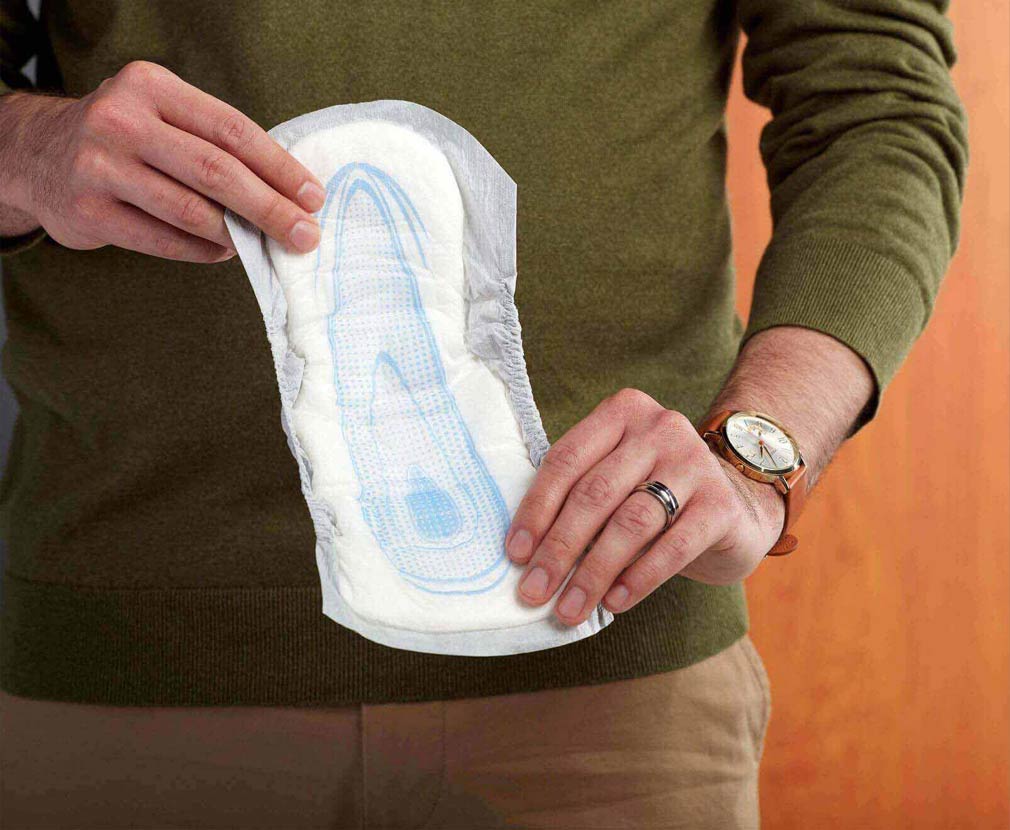 Incontinence Guards
Strong adhesive keeps Guards in place in your briefs or boxer briefs
Cup-like shape to fit a man's body without extra bulk
leak barriers®COMFORT-FLEX for comfortable protection when active
Worry-free odour control for maximum confidence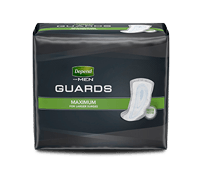 Learn More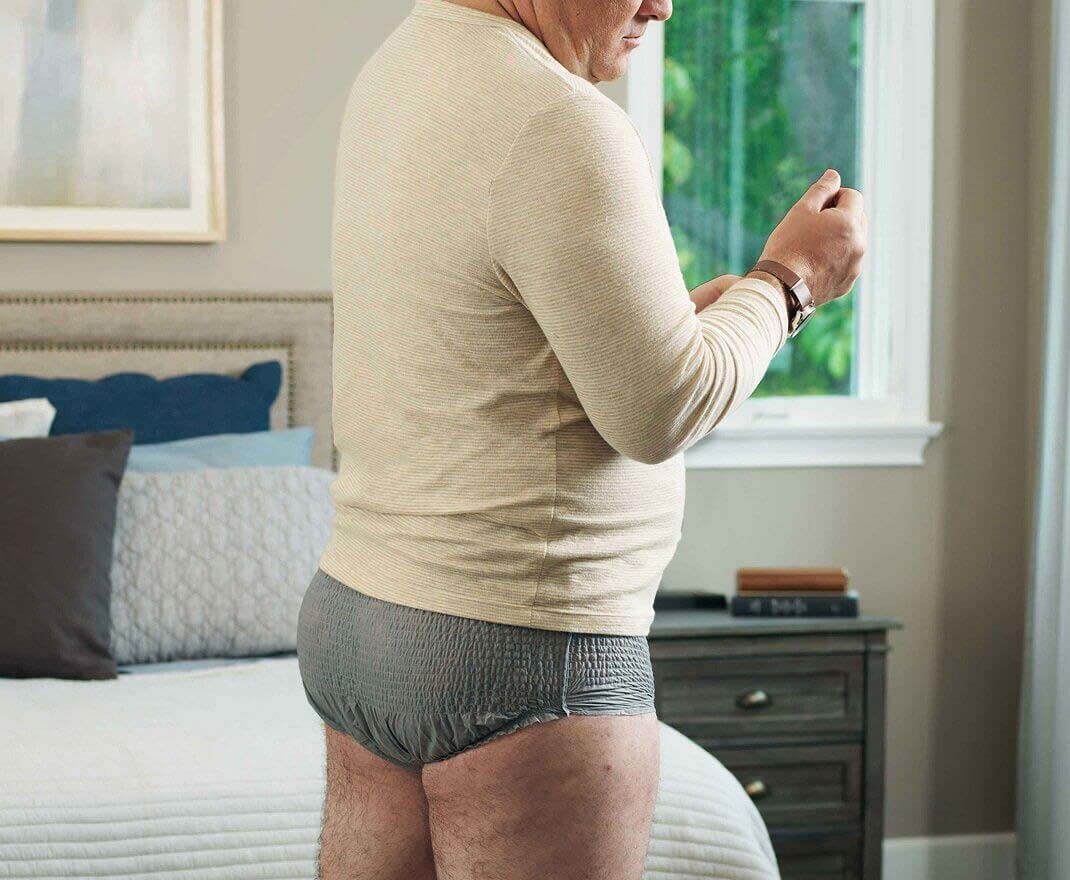 FIT-FLEX® Incontinence Underwear
High Performance Fit. Maximum Absorbency.
Three sizes and ultra-soft fabricfor long-lasting comfort
Comfortable designwith Trusted Protection
Our fastest absorbing materialfor dry, comfortable incontinence protection
More flexibleto move with you
Comfortable leg elasticsto help prevent leaks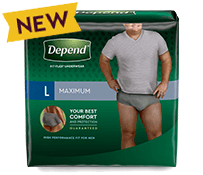 Learn More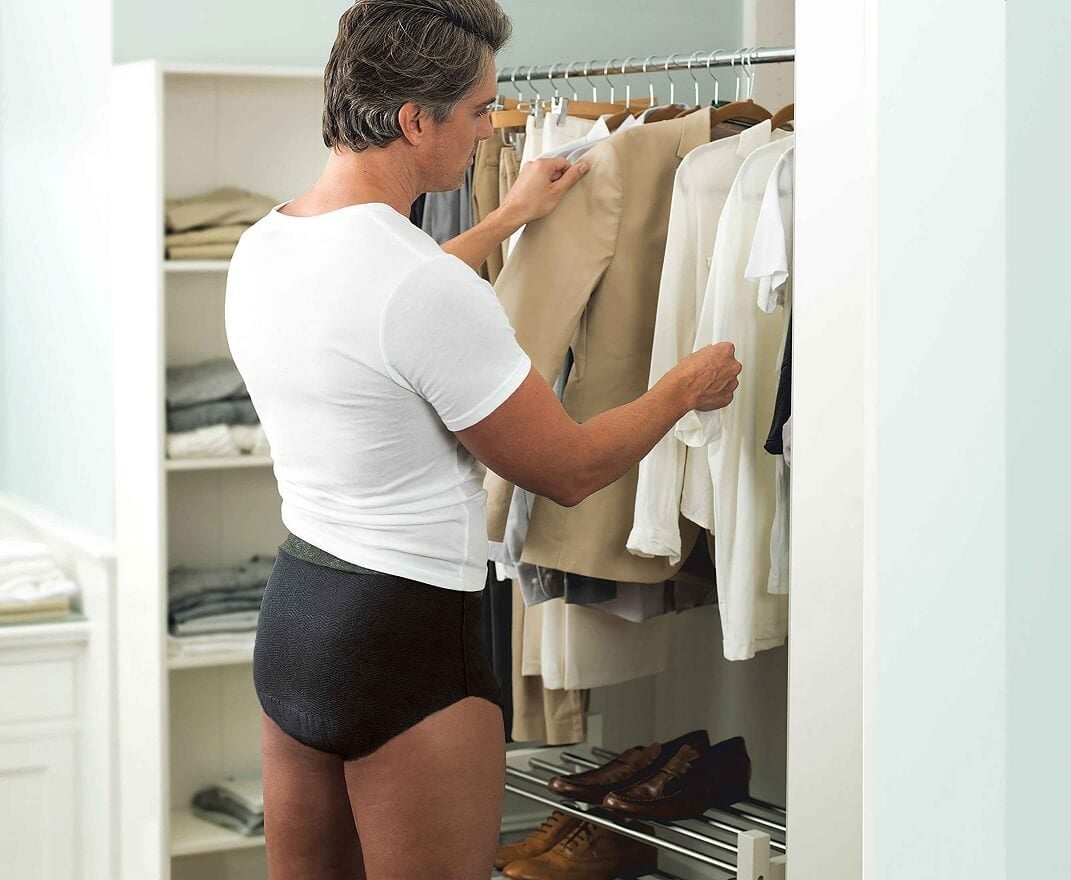 Real Fit® Incontinence Briefs
Bold, masculine design for a smooth, sleek fit
Breathable cotton-like fabric
Super absorbent material for Trusted Protection
Comfortable leg elastics to help prevent leaks
Elastic waistband for a finished look and feel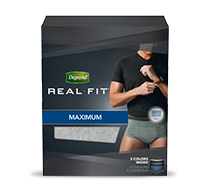 Learn More
Each Depend® male incontinence product features a thin, ultra-absorbent pad made of super-absorbent polymers that draw wetness in and away from the skin while locking in odours. All are free of natural rubber latex and contain no lotion or fragrances.
To learn more about our custom range of men's products and see which one best suits your needs, visit our product page
Disposing the incontinence product
Depend® products for men are absorbent enoughto withstand multiple wettings of varying amounts. It is recommend that you wear them once and toss them in a trash bag or other waste containers. You should never flush them because of their super-absorbent material.
Underwater etiquette
Depend® products are not made for washing, just wearing. We unfortunately do not have products designed for swimming either.
FREE Incontinence Products for Men Trial Kit and more info
You can also order a free trial kit of Depend® incontinence products here. Or call 1-877-413-3736 to speak to a helpful representative about our free trial kit.
Kimberly-Clark Canada makes no warranties or representations regarding the completeness or accuracy of the information. This information should be used only as a guide and should not be relied upon as a substitute for professional medical or other health professional advice.